Glass processing techniques
Explore all possible glass processing and treatment techniques that our glassmakers have mastered over many years of practice.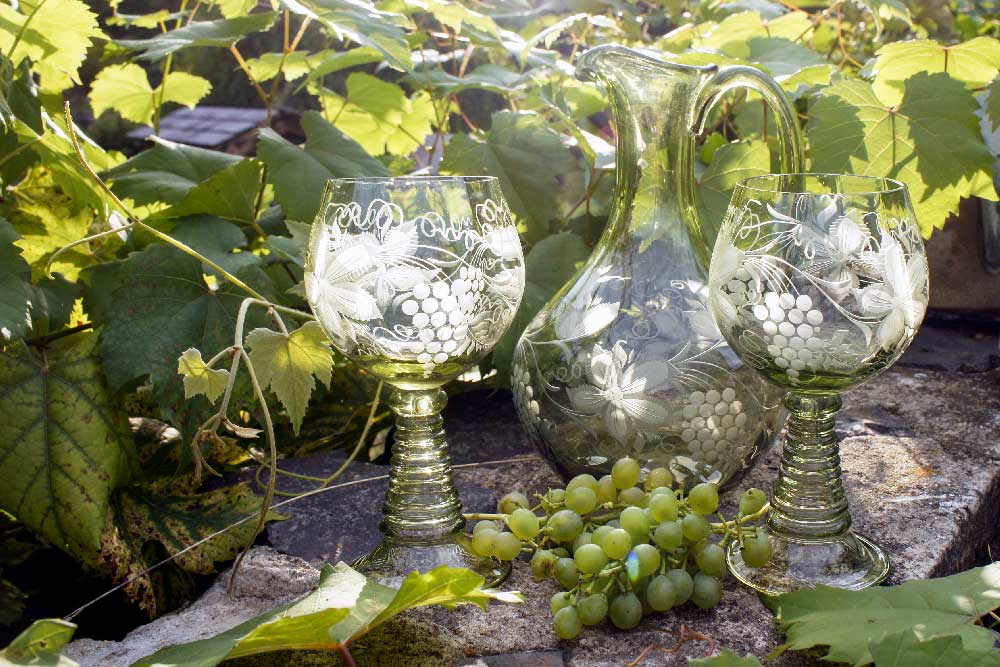 Engraved glass
Our glassworks performs mechanical decoration of Czech hand glass on the surface of the products with various types of motifs: plant, logos, hunting, figural, musical, heraldic, called glass engraving.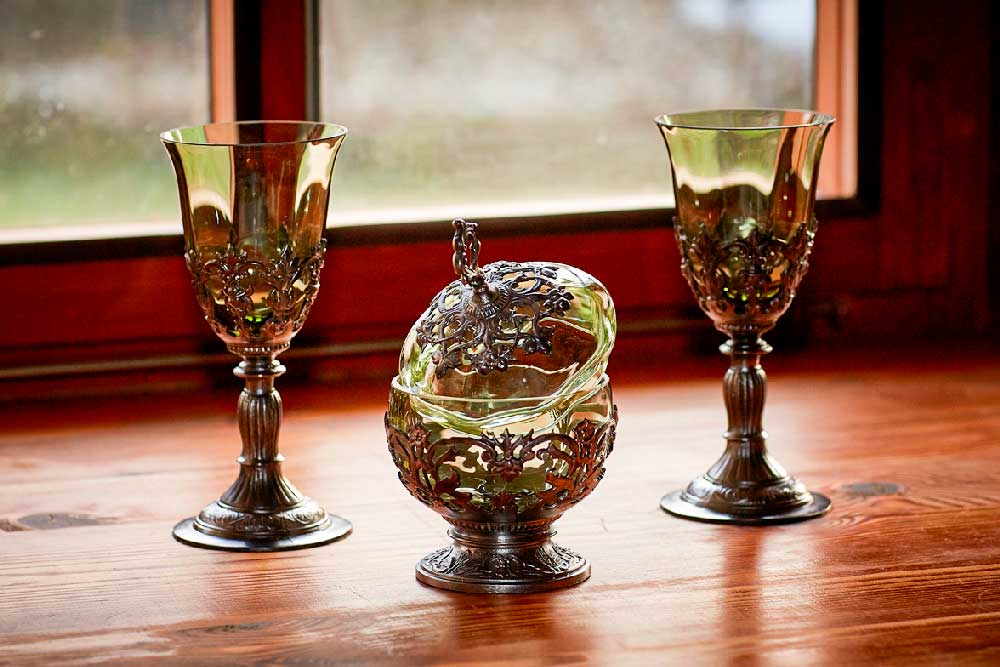 Tin making
Our tin workshop and glassworks are engaged in casting decorative pewter decorative elements and assembling them on glass. The collaboration of our glassmakers and tinsmiths creates a beautiful combination of glass and tin – such as a pedestal for glasses, tin lids for beer mugs and other tin items and historical replicas of the original tin products. Patina gives our products an ancient look.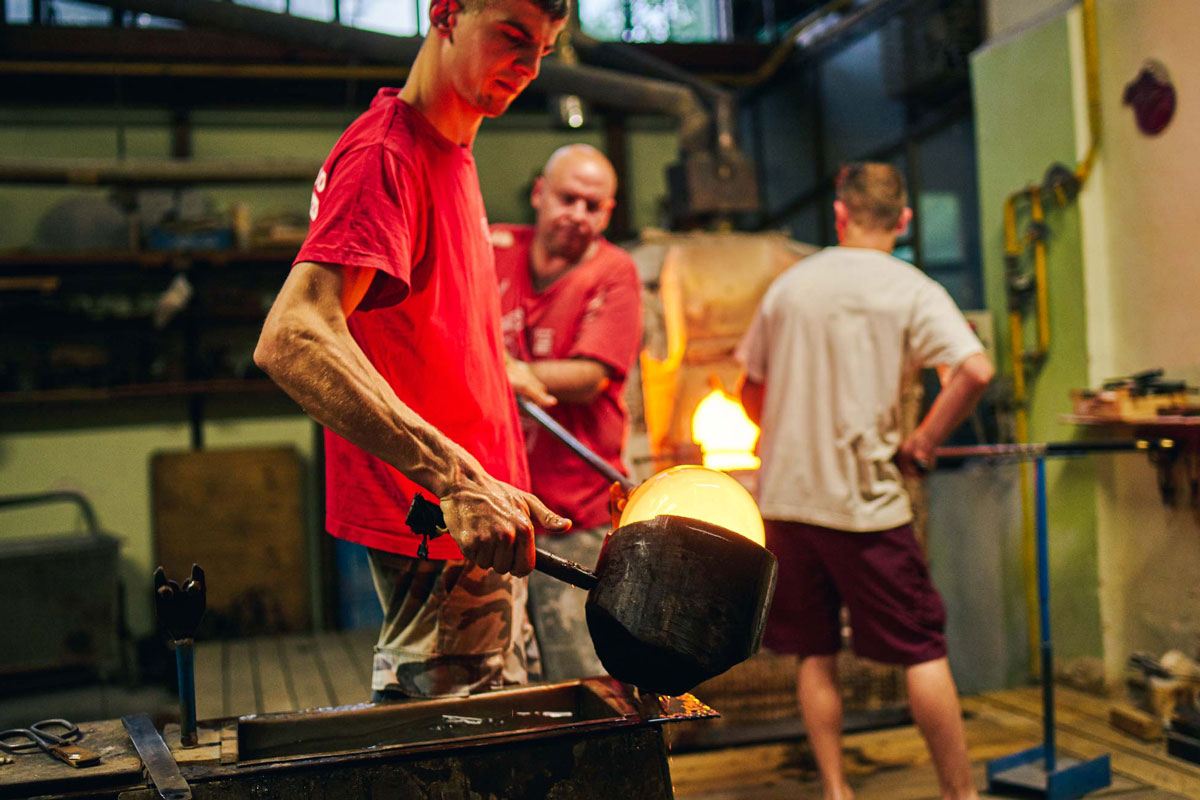 Studio glass – hand glass
Czech glass made of multicolored glass, various techniques and technologies used in handmade glass according to your own designs, the glassmaker's imagination And historical glass, which is a source of inspiration. The Glassworks also has paperweights, animals, aroma lamps, and other suitable gift glasses and souvenirs in this category.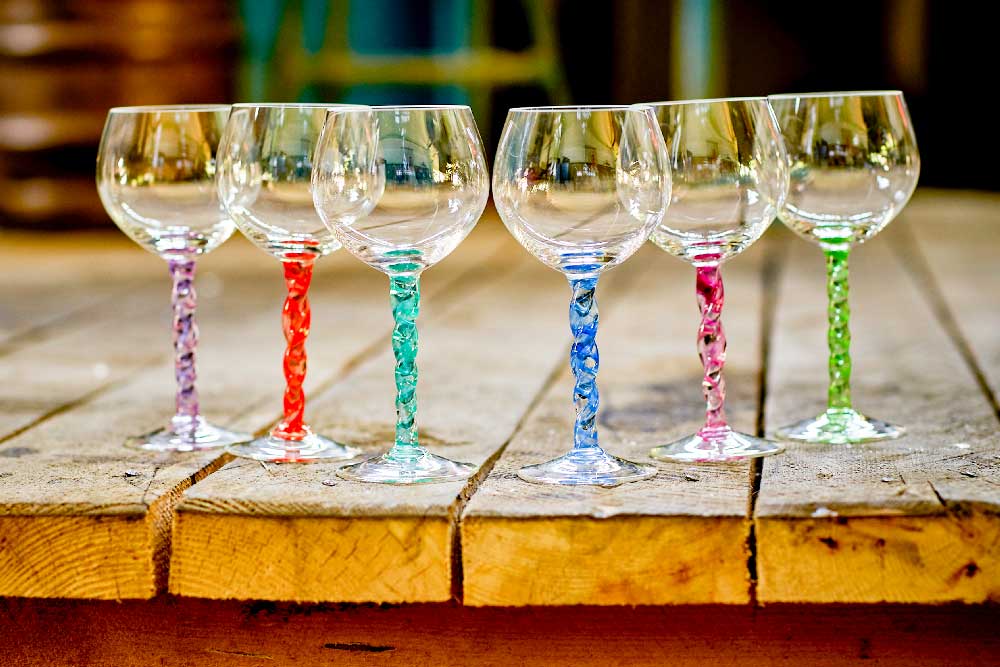 Utility glass
The glassworks produces manual technology by blowing glass Czech glass or household glassware for daily use. Vases for flowers, jars for sugar, baskets, glasses for various drinks, ashtrays, bells, perfume bottles, fruit bowls, winning cups, wine glasses, beer sets, liqueur kits, pints for beer.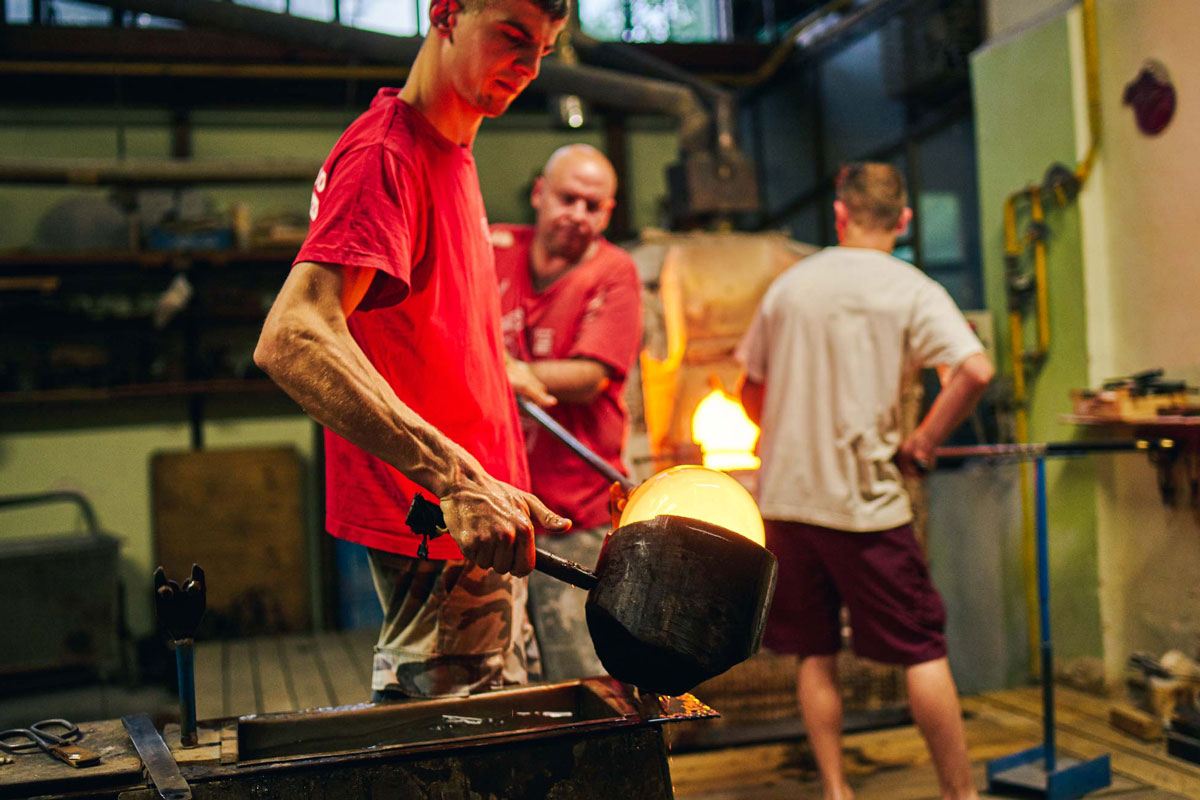 Optically decorated glasso
The glassworks for handmade uses metal preforms, or optics, that are differently decorated to create a optical drawing on the surface of the product. These are several decors, such as checkered, olive, bamboo, pineapple, combed, which are used in the production of flower vases, sugar jars, baskets, glasses, ashtrays, bells, perfume bottles, fruit bowls, trophies, wine glasses, beer kits, liqueur kits, and beer mugs.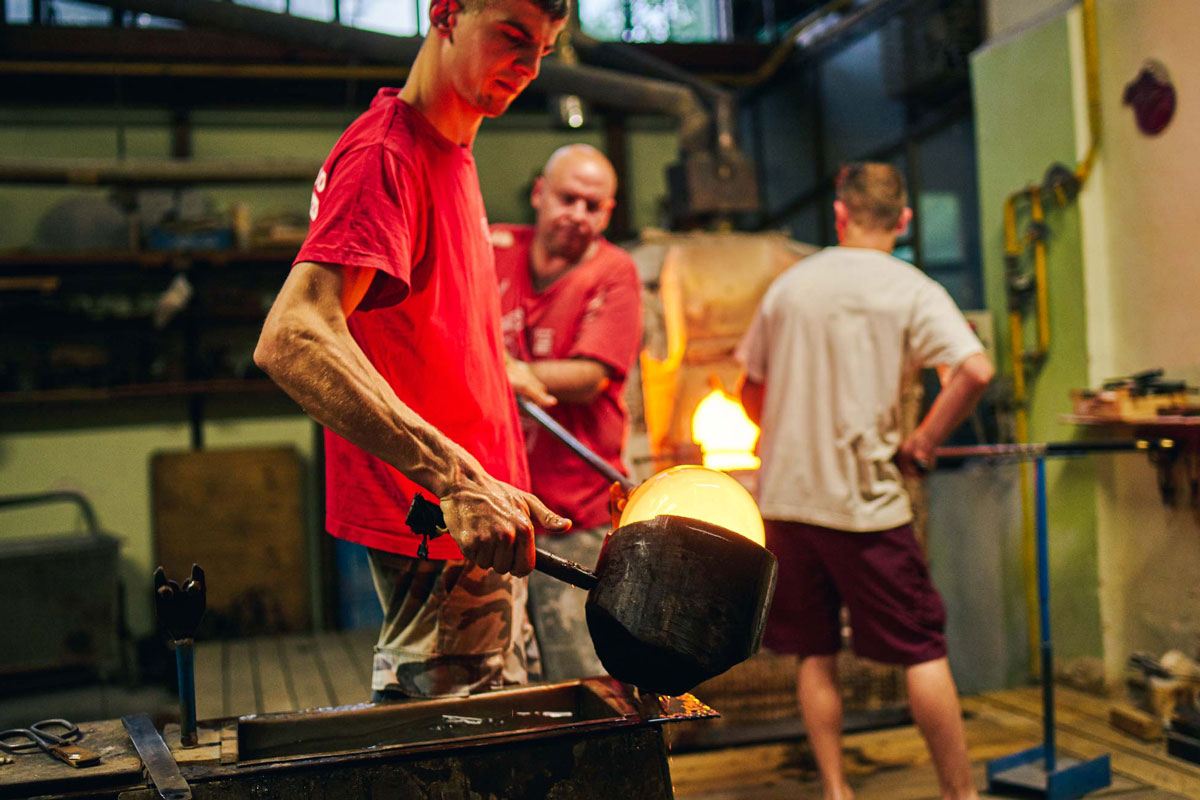 Color combinations
Our glassworks uses drawn cones of different colors, variously combined with crystal or other colored glass for this production. It is used for decorative and utility glasses, for coloring products to the shade required, for example, for wine glasses, trays, sets, jars, pints, jugs and carafes.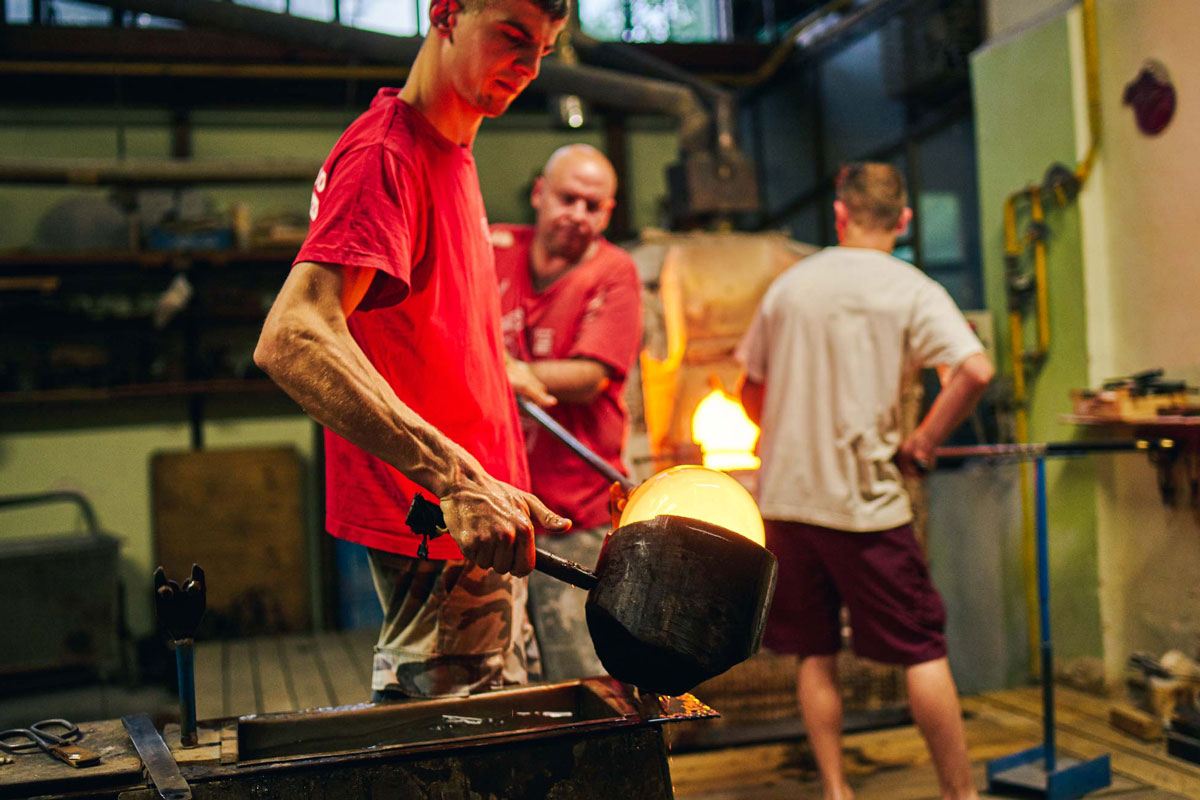 Cut glass
Czech glass – Czech crystal mechanically processed and decorated with various cuts in certain decors and patterns. Geometric shapes are also ground – edged glass, where the evenness of the surface of individual sides of bodies and objects is important. It is used in several art styles from historic glass to modern design. This glass is considered one of the luxuries for its lengthy and expensive production and the great demand for glass quality that our glassworks has.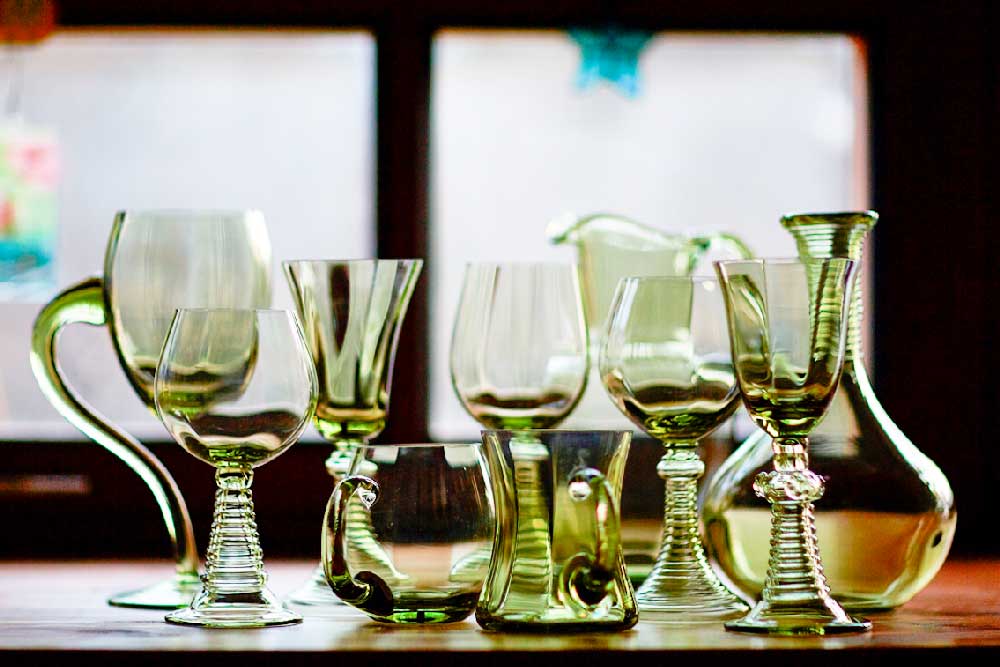 Historical Glass – Forest Glass
Forest glass is a very lengthy production, as historical procedures must be followed, which are important for the production of replicas, as These are historical glasses, which are made according to masters or pieces of shards with various decorations. In this category you will find glasses called roman, pints with raspberries, rake, chipped stickers, roemer – wine glasses, sugar jars, jugs, bottles and decanters .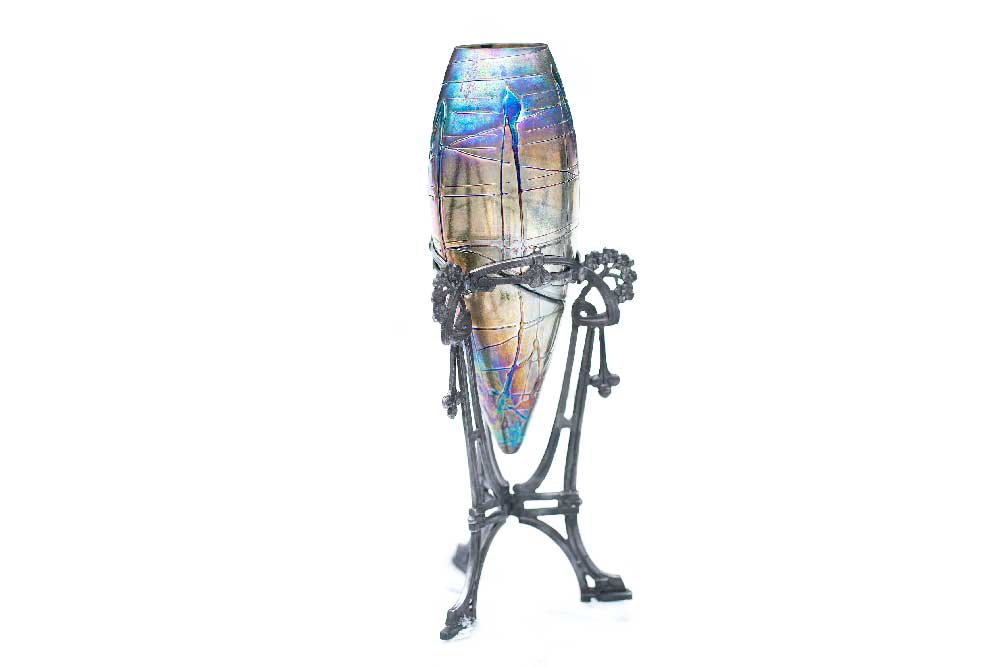 Art Nouveau glass
Czech glass decorated with special hand-made technology used in an art style called "Art Nouveau", Art Nouveau, Jugendstil. This technology creates a rainbow gloss on the glass surface, influenced by the temperature and type of glass. Therefore, every product made with this technology is original. Our glassworks control these technologies.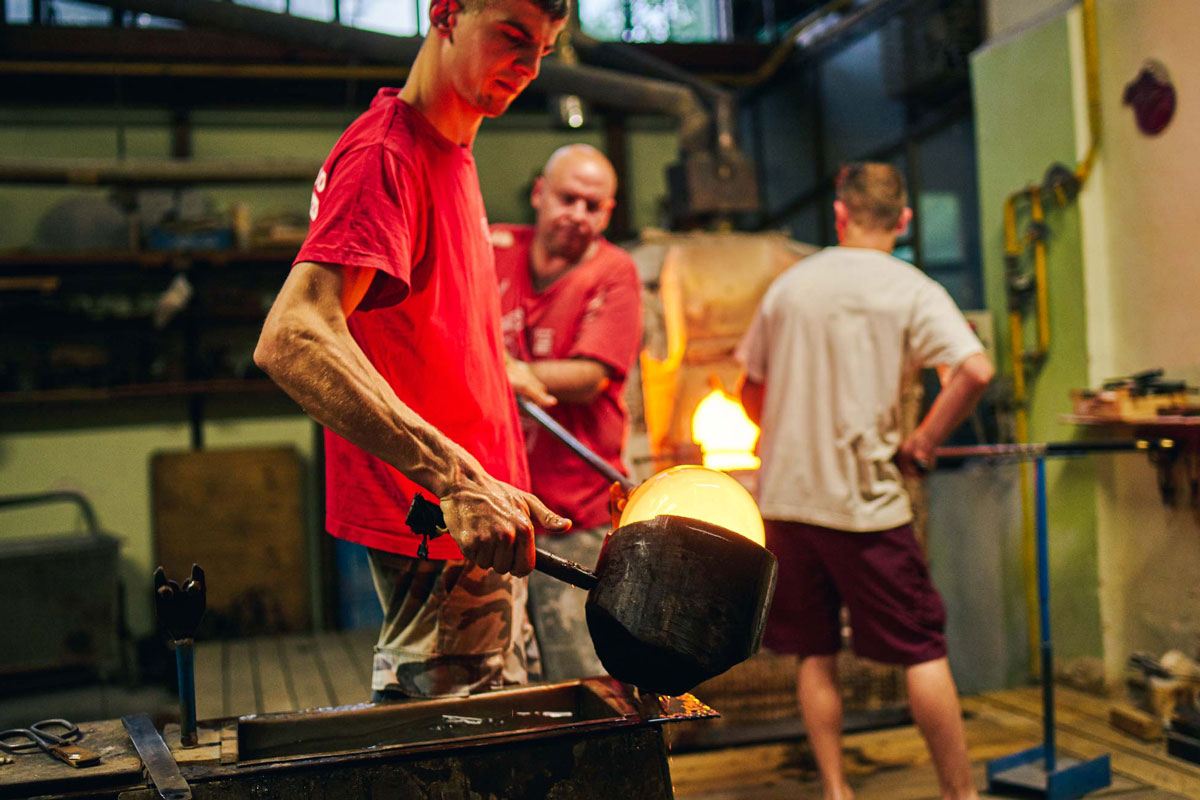 Kerosene lamps
Oil and kerosene lamps – a return to the romantic light of our ancestors using all the decoration techniques used in handmade glass. Our glassworks combine glass with tin but also metal to create a variety of lamps suitable for both interior and exterior.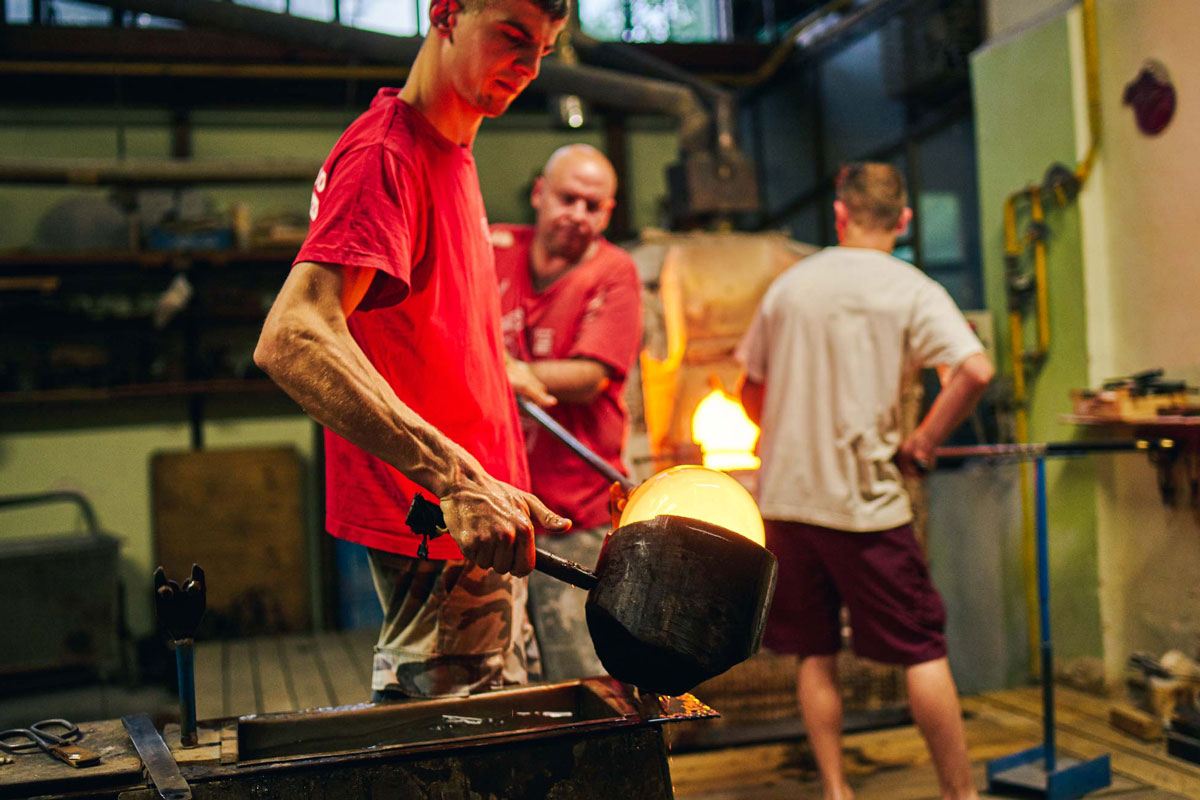 Painted glass
The glassworks are hand-decorated with Czech glass by hand painting using gold and baking inks that allow for perfect bonding and adhesion to the glass. Decors and motifs are different according to the drawings.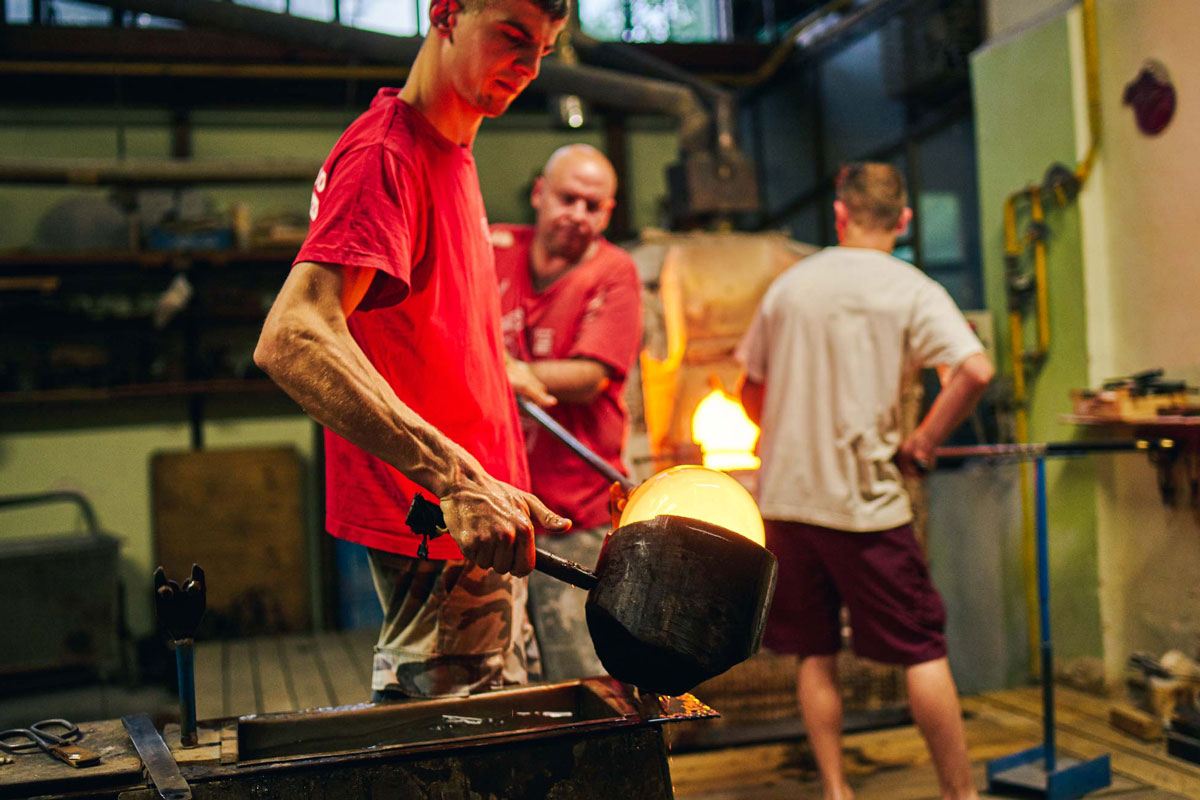 Decals on glass
Glassworks uses technology created by baking inks. It is a cheaper technique used for large series. Promotional and souvenir items, logos, town emblems, hunting and plant motifs that stick and burn on various products such as wine glasses, beer mugs, bells, lampshades, castings, trays.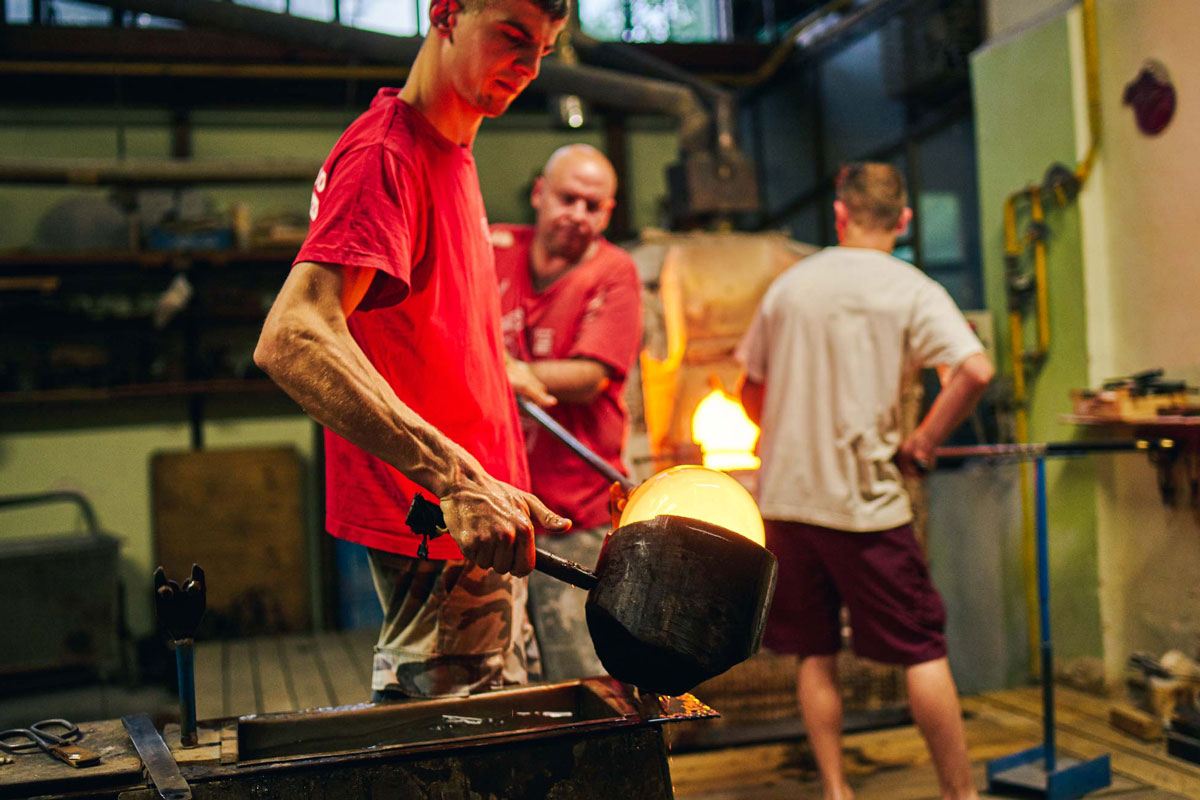 Sandblasted glass
Hand decoration is caused by grains of sand that are blasted onto the surface of the glass and cause a matte effect of the decors applied by the glass over the stencil. It is also possible to use colored layers on the glass. Glassworks uses this technology mainly for promotional items, souvenirs, gift items, memorials, chandeliers and lampshades.