Stone glass shop Florianova huť
Come and visit our glass shop from Florian's smelter in Prague and discover the glass craft with us.
We have been playing with the idea of ​​opening a shop with handmade glass products of all kinds for almost a year. We stopped enjoying machine pieces, hand-made jugs, mugs, vases, bowls, wine glasses, paperweights, aroma lamps, kerosene lamps, goblets, animals and much more, whatever you associate with glass appealed to us more and more. Not only do we admire the work of glassmakers, which is definitely not easy, we also admire their imagination and skill. They did not cease to surprise us, so we slowly compared everything, for a few months we searched for business premises that would be both accessible by public transport and with the possibility of parking the car, as in our store there will be an e-shop instead of ordered goods. It has succeeded and ideas are becoming a reality. We hope that handmade production will appeal to you and that the products of glassmakers in our store will please you.
Glass craft – handicrafts. Tradition, beauty, fragility, dexterity, but mainly sweat and hard work. The main essence is man and not machine, man – glassmaker! Glassmakers, people with imagination who can do magic. Their glass products have been with us since time immemorial and will continue to accompany us. No person, apartment, company, restaurant, etc. can do without glass, it is a part of our lives. It is all the more amazing that, thanks to the glassmakers from Florián's smelter, we have hand-made glass, without the help of machines. Handwork is on the rise again nowadays, its underappreciation is over and we can only rejoice in it.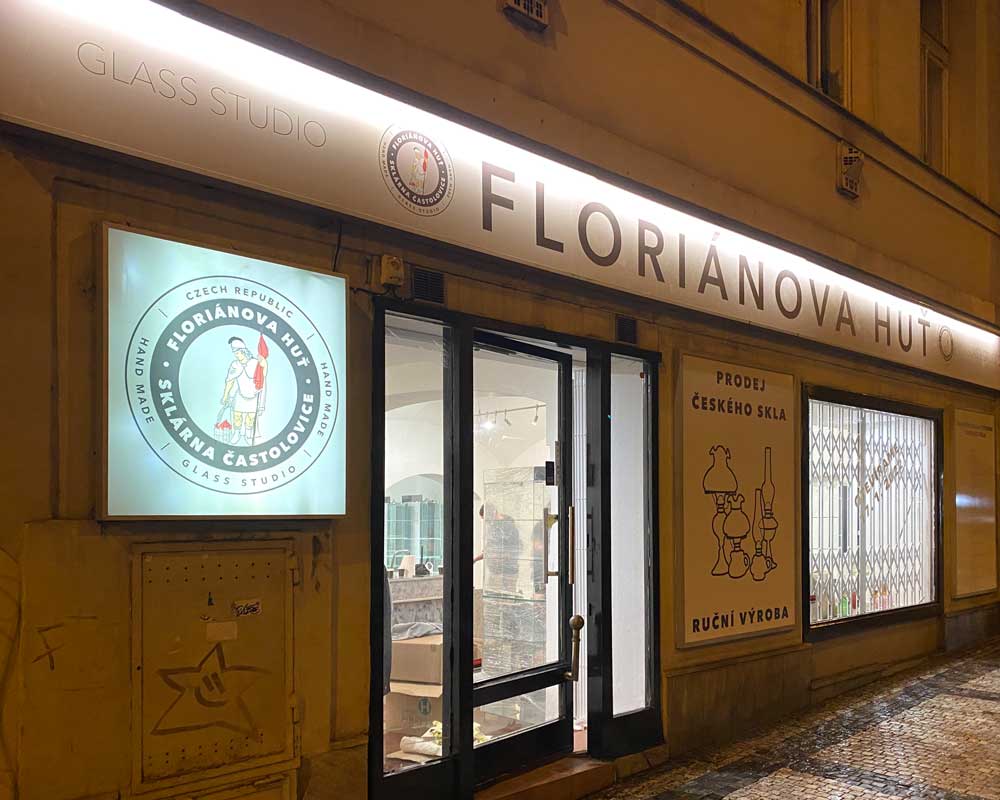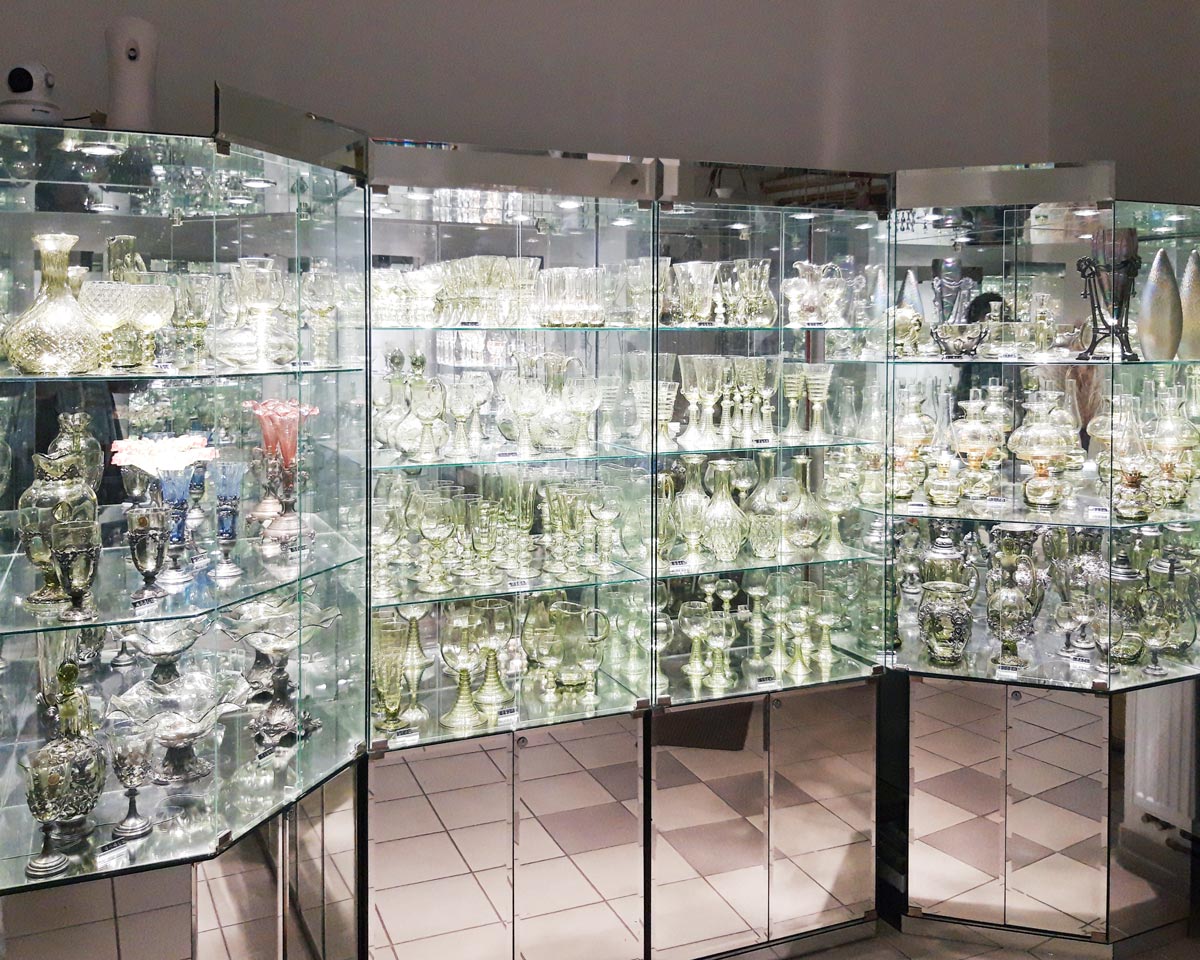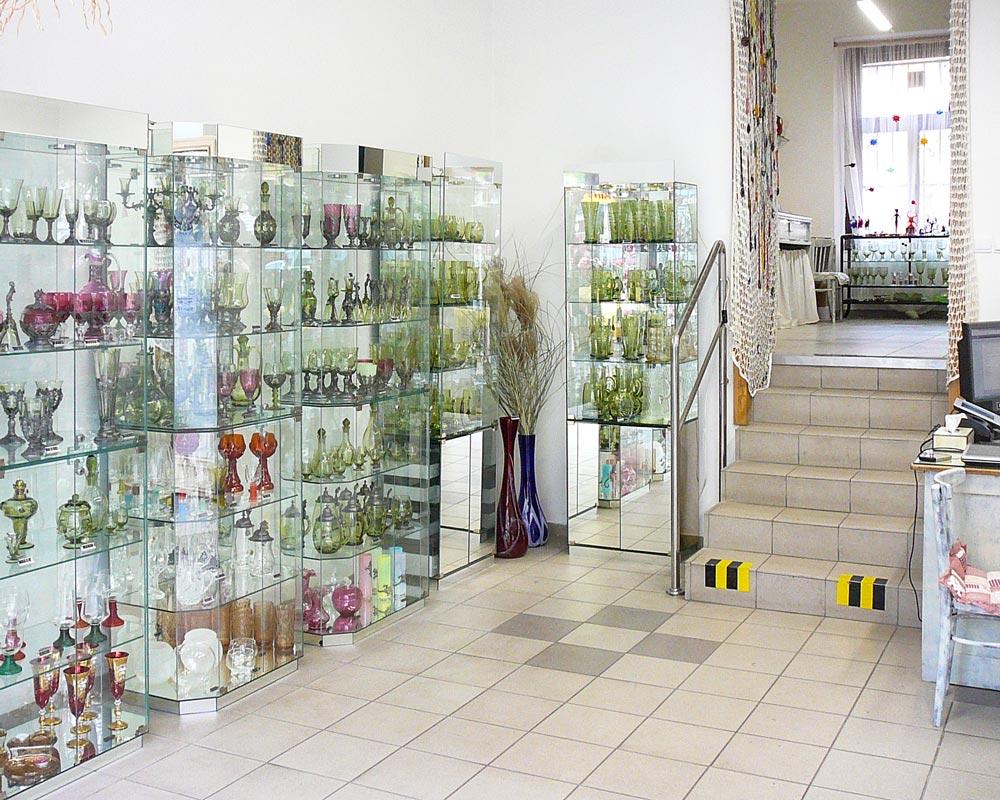 We accept credit cards at the store.