The glassworks Floriánova huť
We are focusing on manual and handmade glass production, glass shaping, blowing into glass pipes, pouring glass into molds and shaping glass from 'free hand' according to the imagination of the glassmaker.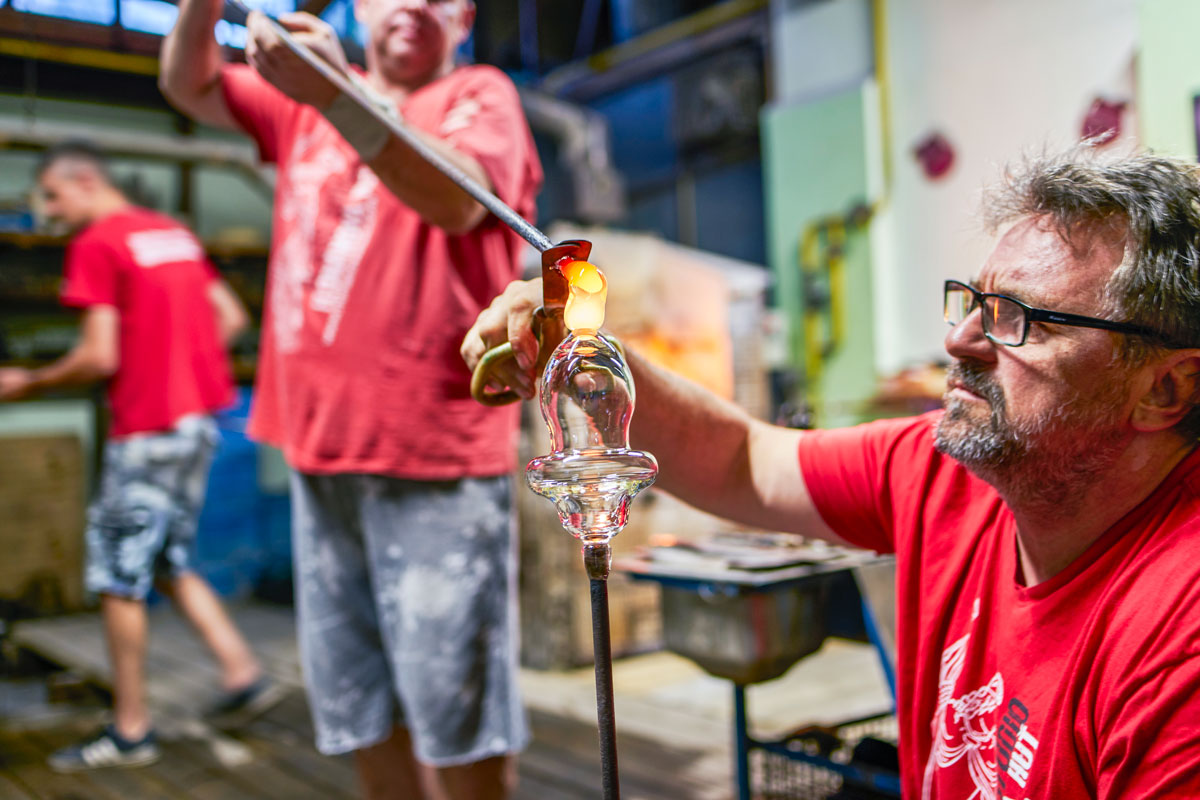 The glassworks Floriánova Huť was founded in 1996. After two years of construction and preparation, the production of hand-blown glass was started. We specialized in the quality of fused glass and restoration of old production techniques at that time. The glassworks employ in an average 5 people, when we prefer the skills and skills of individual professions. Production was not interrupted even in the period of stagnation of the world economy, during economy crisis, creativity and a wide assortment of manufactured goods well contributed to this. Our glass studio produces glass for designers not only from the Czech Republic but also from the world.
We also produce historical glass, sandblasted glass, engraved glass, painted glass, cutting glass, studio glass, art style, chandelier parts, souvenirs, souvenirs, custom glass and replicas of individual historical periods. At the same time, we provide services to our customers on supplied material such as glass cutting, glass drilling, glass decals, tin castings, engraving.
In 2000, we enhanced our service and started production of tin, casting and molding, and then started to combine glass and tin together. These products were initialy produced around the 17-18 centuries, but even in the Art Nouveau period, or Art Nouveau, Jugendstil decorated with tin glass. We have refined their castings, which are cast into special molds, over the years to produce complex replicas of the original models. We have resumed production of tin lids for pints.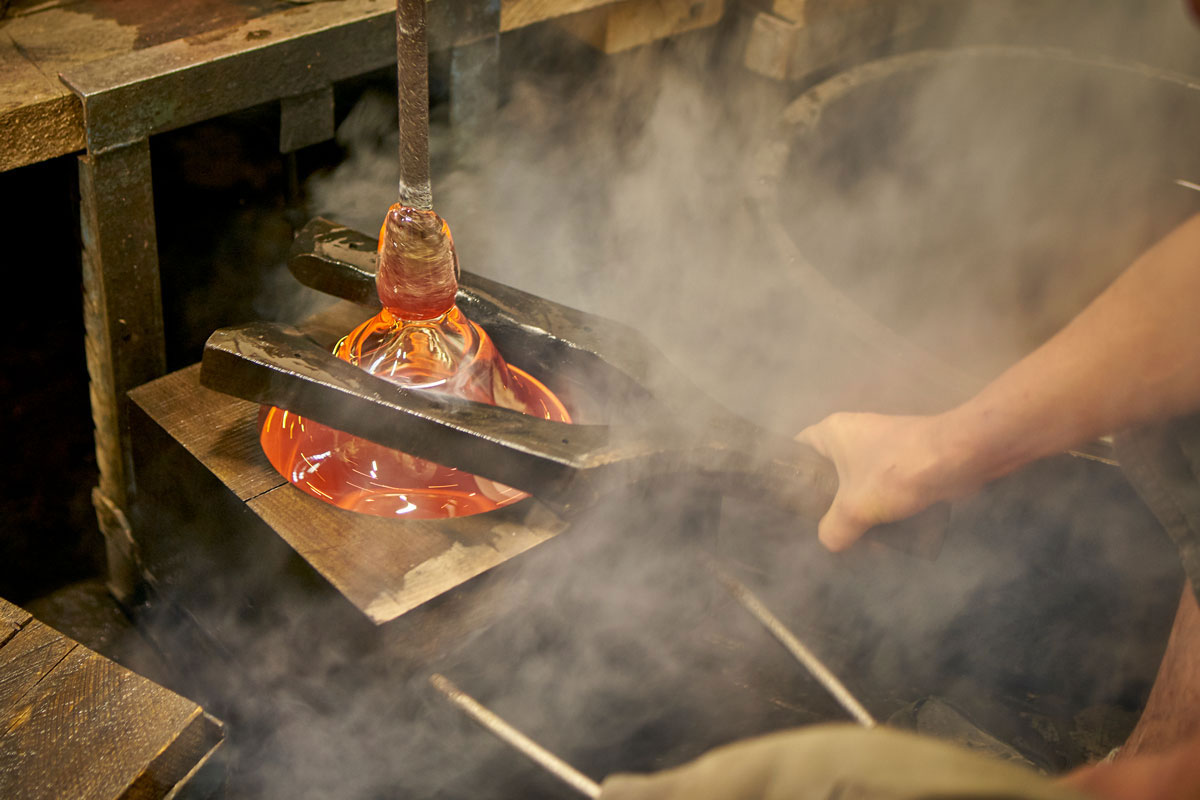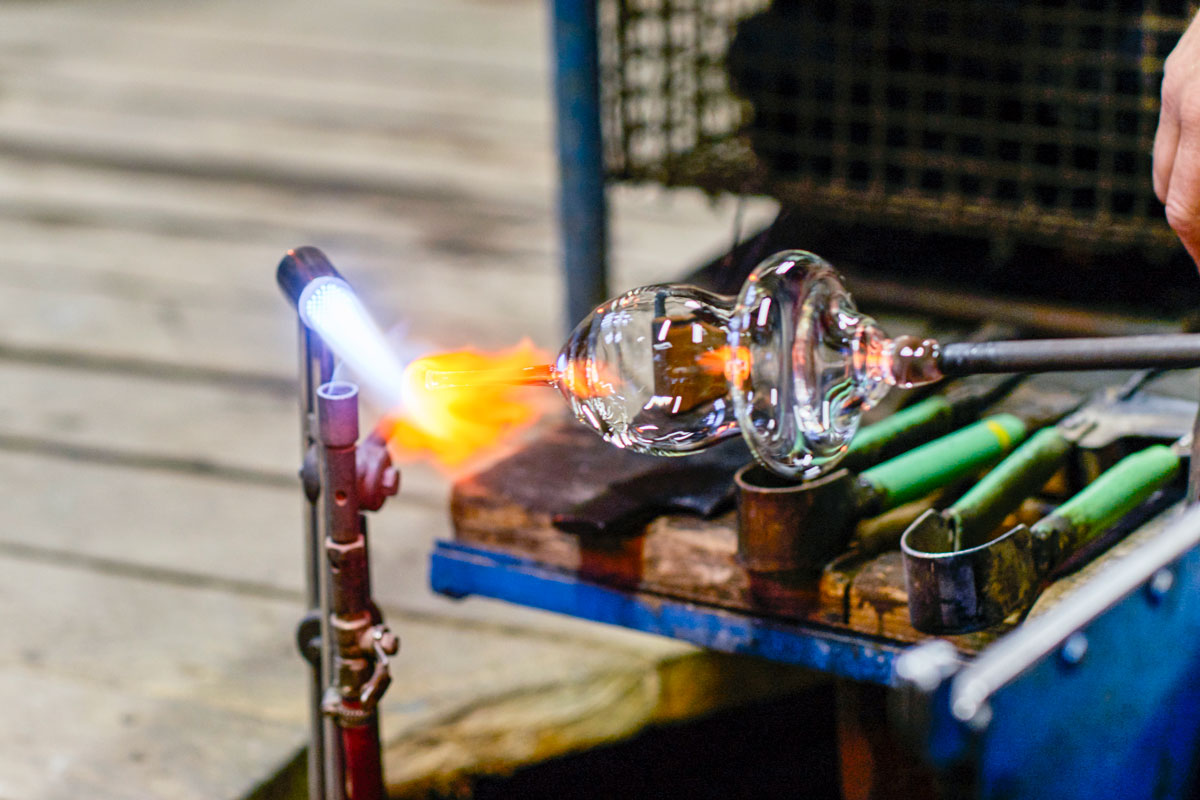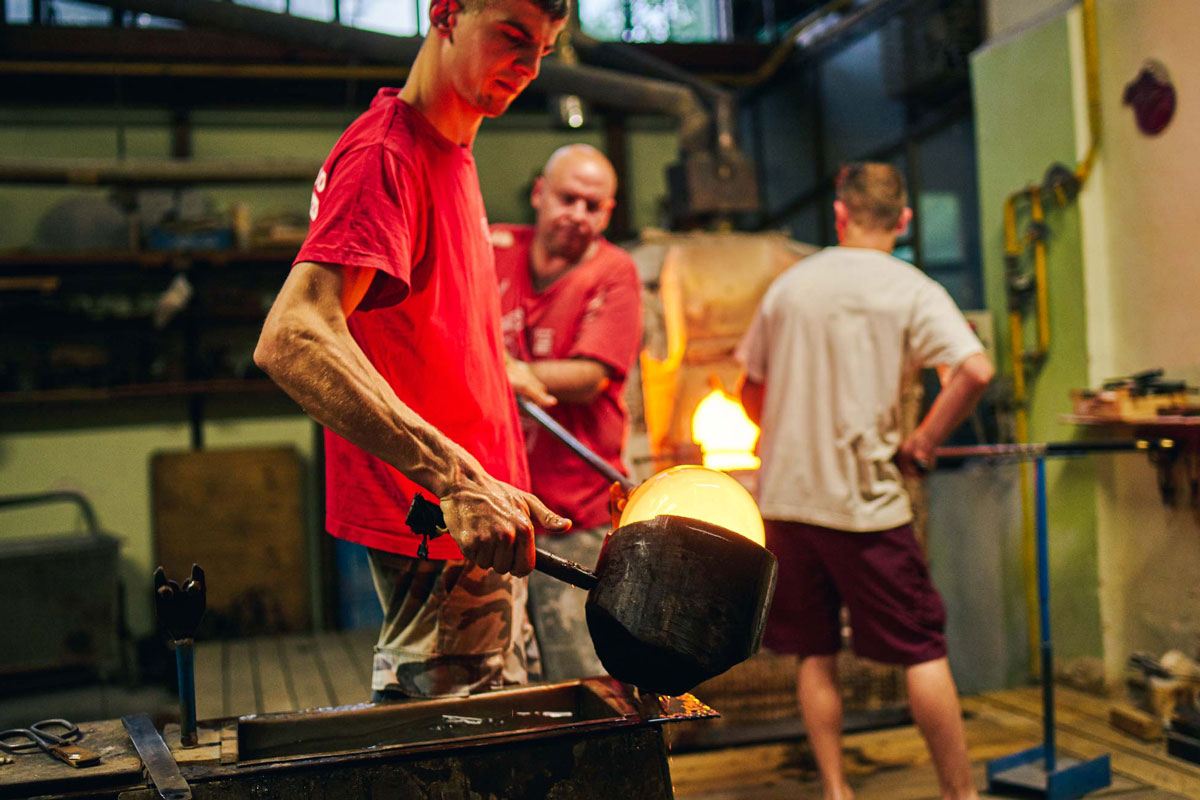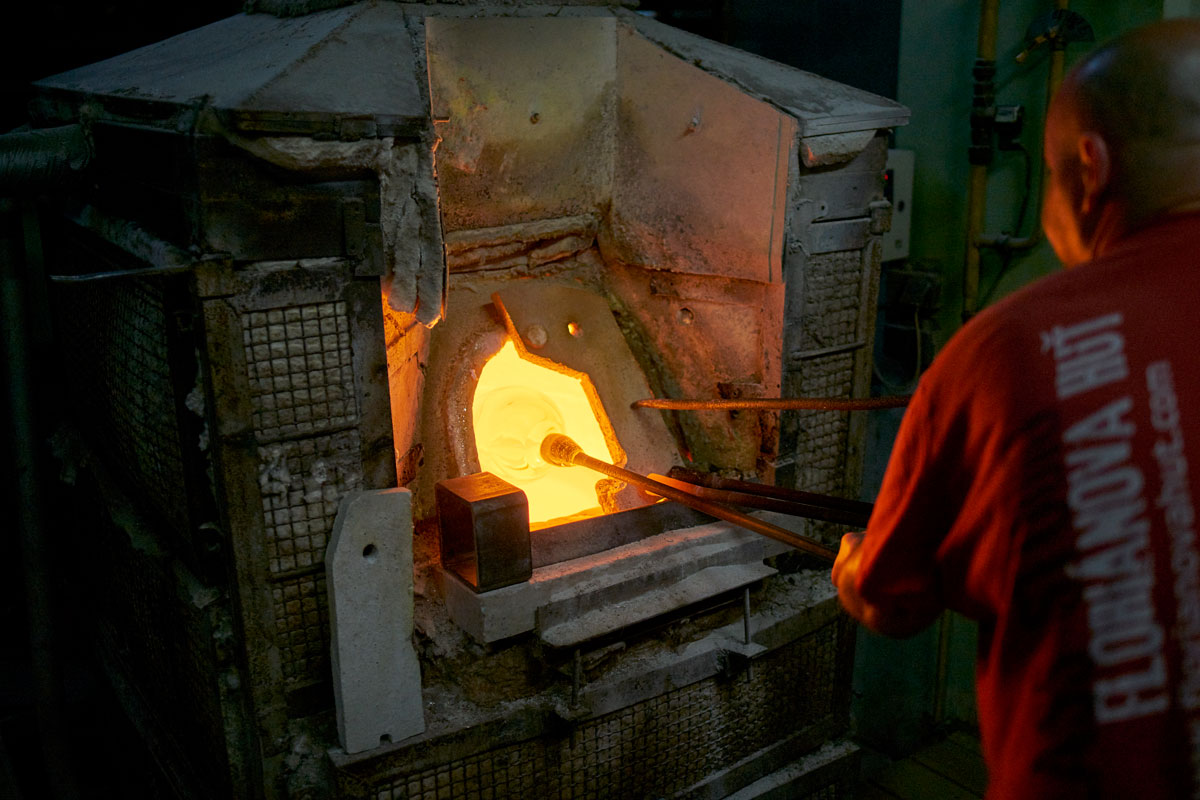 During the year we go and travel with mobile furnace and visiting very interesting places and public events where we showcase our art and where the brave participants can try their skill and dexterity. Everyone can make (using the blowing method) their own glass product.
You can see the products of our glassworks and the glassworks itself in several TV programs and shows such as "What our grandmothers knew and what we forgot – About lighting, Hard work, Craft trades, Tips and inspiration". Our glass is decorated with the table of the Swedish Royal Family, Karel Gott, Ilja Rack and others. We also produced props for many films, such as the latest film about Mr. Jan Hus. We also participated in the interior design of the unique Elbe Philharmonic in Hamburg.